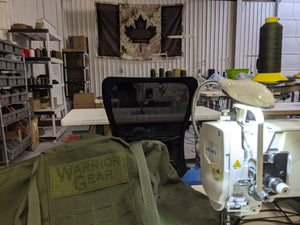 Who are we?
We were the ones standing next to you in formation. The ones kicking you out the back of a Herc at 800 feet, and cruising around the Sahara on the side of a CH-146.
We know first hand what you need to get the work done. With over 30 years of Military experience starting back in the airborne regiment and finishing with Cansofcom.
With a wide ranging trade background including infantry to parachute rigger we can cover the practical and technical requirements it takes to manufacture quality gear. Using Mil-Spec and Berry compliant materials we can guarantee a product that will last.
Located in Pembroke, Ontario 15 minutes away from the best testing group we can ask for at Garrison Petawawa.
Let customers speak for us